Deciphering Waverly's Banquet
of Epizeuxis Jargon Unmasks a Timely Holiday Greeting
When I was young, I remember my mother referring to people with bad colds or flu as "having the epizoot." She would always say it humorously and I never really gave it much thought. Recently, when that word came up again, I wanted to add it to my database of potential pangram words—"z" words are always useful. That's when I realized my mother may have been jargonizing the word "epizotic". Better than that discovery was stumbling across the word "epizeuxis"—a word I was completely unfamiliar with. For writing pangrams, "epizeuxis" is a gift from the alphabet gods. So you don't have to run to the dictionary like I did, epizeuxis is the repetition of a word or phrase in immediate succession, for vehemence or emphasis. With a word in mind, it was now time to discover a way to use it.
In early December while trying to conceptualize our holiday card, I walked past the kitchen as Waverly was watching the Pee Wee Herman Christmas Special [the one with the cavalcade of stars including Grace Jones in that amazing hat] on endless repeat while drawing countless variations of an animal that is a cross between a giraffe and a reindeer. At that precise moment I heard Jambi utter (in Jambese), "Meka Leka Hi, Meka Hiney Ho. Meka Leka Hi Meka Ho Ho Ho!" My wish was granted. Epizeuxis, Jambi and Waverly's endless antler drawings all coalesced into an idea for our card.
The next step was fabrication. My original goal was to create a reindeer in a similar fashion to the ring toss games we had created earlier it the year for Waverly's school. It's always a secret goal to tie things together from Waverly's year at USN. As work and weather conspired against that idea, Natasha was pressed into service, reprising her paper sculpture virtuosity from 2007.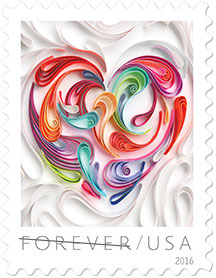 There were lots of last minute details to work out such as would the Jambian incantation appear on the inside of the card as a response to the exterior pangram sentence declaration? We nixed that idea but we did try to hide a variation of "Ho Ho Ho" in the antlers themselves. You will have to be the judge on whether or not we were successful in that endeavor.
Of interest possibly only to me—our Jambi turban head covering for Waverly was made quickly from holiday gift wrapping supplies. I think Jambi would be proud. We also enjoyed using the quilled paper sculpture heart stamp by Yulia Brodskaya as a quiet homage to our own efforts.
May all your wishes be granted in the new year. Long live Jambi.